HSK Exam is Hanyu Shuiping Kaoshi (汉语水平考试) literally meaning "Mandarin Level Test".
It is organized by Hanban (汉办) the part of the Chinese education ministry also in charge of the Confucius Institutes (孔子学院).
The HSK Exam is administered by testing centres around the world, including private language schools, universities and Confucius institutes.
Exam questions and dates are the same everywhere in the world, however not all testing centres choose to offer the HSK test every month.
Many students wish to take a HSK Exam for a number of reasons which range from finding their current level of Chinese, achieving a personal goal, or for future career progression.
At NIHAO we help students prepare and arrange the exam with a number of programs and packages.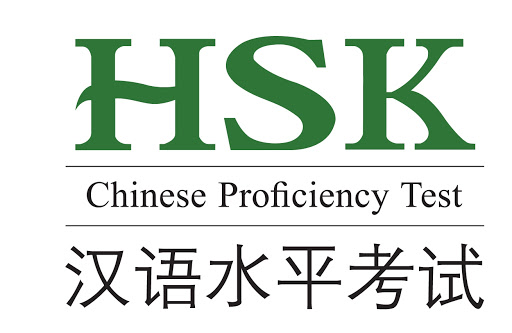 There are 6 HSK levels overall. HSK 1 covers basic Chinese language through to HSK 6 which is outright fluency in all circumstances. Let's explain a little bit more about each level and what your expectations will be when taking the exam:
HSK 1 – The ability to understand basic Chinese words and phrases.
HSK 2 – Can use basic Chinese and apply to complete simple tasks.
HSK 3 – Can communicate daily for academic and professional purposes.
HSK 4 – Converse fluently in various topics with native Chinese speakers.
HSK 5 – Fluent speaking and ability to read a Chinese newspaper.
HSK 6 – Ability to express whatever you wish either spoken or written.
| | | |
| --- | --- | --- |
| Level | Test Duration | Words |
| HSK 1 | 35 minutes | 150 words |
| HSK 2 | 50 minutes | 300 words |
| HSK 3 | 1 hour 25 minutes | 600 words |
| HSK 4 | 1 hour 40 minutes | 1200 words |
| HSK 5 | 2 hours | 2500 words |
| HSK 6 | 2 hours 15 minutes | 5000 words |
There are six HSK Exams in total. The exam is either taken on computer or written format. There is no speaking involved. You can actually take a Chinese speaking test, this is referred to as the HSKK Exam (note the extra K). There are three of the speaking tests in total. Feel free to contact us to talk more about HSKK Exams.
In terms of the computer and written exams, here are a few useful points about how the test works:
HSK 1 and HSK 2 are the two most basic HSK Exams, these involve pinyin and characters.
HSK 1 and HSK 2 tests your listening and reading skills.
HSK 3 through to HSK 6 are fully in Chinese characters, there is no pinyin in these exams.
HSK 3 to HSK 6 tests your listening, reading and writing skills.
The HSK exam is split into sections. Listening, Reading and Writing (HSK3-6). Each section is broken down into a number of questions to test your ability in all forms of Chinese.
HSK 1 VOCABULARY | TEST SAMPLE
The HSK 1 exam tests your ability to understand the basic Mandarin words and phrases. In the exam both Pinyin and Hanzi will be used. All the vocabulary, along with a test paper are attached in the PDF. Get the HSK 1 vocabulary and test here.
HSK 2 VOCABULARY | TEST SAMPLE
To take the HSK 2 exam you will be able use basic Mandarin and apply this to complete simply tasks day to day. Likewise the HSK 1 test, Pinyin and Hanzi are both used. Get the HSK 2 vocabulary and test here.
HSK 3 VOCABULARY | TEST SAMPLE
For HSK 3 exam there is no pinyin used. You will have to rely totally on your Hanzi skills to pass the test. You will be able to communicate daily for academic and professional purposes. Get the HSK 3 vocabulary and test here.
HSK 4 VOCABULARY | TEST SAMPLE
The HSK 4 exam also comes solely in Hanzi with no Pinyin. You will be able to converse fluently in a number of different topics with native Chinese speakers on a day to day basis. Get the HSK 4 vocabulary and test here.
HSK 5 VOCABULARY | TEST SAMPLE
If you are ready to take the HSK 5 exam you will be a fluent Mandarin speaker. You will also have the ability to read a Chinese newspaper with no problems. You will know 2,500 words. Get the HSK 5 vocabulary and test here.
HSK 6 VOCABULARY | TEST SAMPLE
The pinnacle of learning Chinese as a foreigner. HSK 6 will mean you can converse any feeling or emotion you wish whether written or spoken. Get the HSK 6 vocabulary and test here.
You can choose to take either the written test or the computer test. Generally, we recommend the computer test as you don't have to physically write every character which can be hard for many foreigners. Using a keyboard to type the pinyin and automate the characters should be an easier way to score marks.
The NIHAO HSK Exam Preparation Kit aims to guide you through the process of passing the HSK Exam. The key to the exam is learning specific vocabulary and grammar that we know will be tested.
Our Preparation Kit will help create you a study plan, complete mock exams, prepare for the exam itself and help you through the payment process so you can get studying. The end goal is you passing your test.
The Process
Assessment –Your assigned HSK Specialist will get an understanding of your current level of Chinese and give you a HSK Level to attain, from one through to six.
Choose an Exam and Date– Once you are both comfortable with what level exam to take its time to pick a date and get preparing
Personalized study plan –Your plan will give you targets, strategies and mock papers so you have all the materials you need.
Take Mock Tests– It's time to see how you fare with last year's papers.
It's time for your test – Good luck.