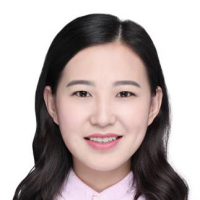 Maggie Meng 孟宛如
Mandarin Teacher
Maggie Meng is a professional Mandarin teacher at Nihao Language Education in Hong Kong. She graduated from The Chinese University of Hong Kong. She received her Master's Degree in Education-Educational Psychology. She has her CTCSOL, the Certificate for Teachers of Chinese to Speakers of Other Language, and the National Putonghua Proficiency Test Grade One of Category One.
During her 10 years of teaching experience, she has taught a wide range of non-Chinese students. She is skillful in teaching ex-pats Conversational Mandarin, Business Mandarin, and HSK tests.
She is very experienced and rigorous in teaching Mandarin in plain English and adding cultural elements to her classes. 
To know more about the students' learning outcomes, please visit here