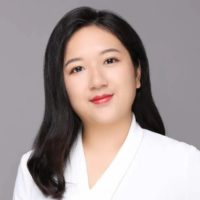 Queenie Chen 陈子倩
Mandarin Teacher
Queenie Chen is a responsible and creative Mandarin teacher at Nihao Language Education in Hong Kong. During her many years of teaching experience, she has taught a range of non-Chinese speakers in Chinese courses. She is good at teaching adult Conversational Mandarin, and she has also taught a range of non-Chinese teenagers. She is also good at teaching kindergarten and primary kids and is good at combining kids' psychology with teaching skills in her vivid Mandarin classes. At the same time, she has developed plenty of fun and innovative methods for teaching kids Mandarin.
She graduated from City University of Hong Kong. Her major in her Master's Degree was Language Studies. She has the CTCSOL, the Certificate for Teachers of Chinese to Speakers of Other Language, and the National Putonghua Proficiency Test Grade One of the Category One.
She is also compiling tailor-made teaching materials for kids and designing Chinese characters' flashcards. She is also good at teaching for the PSC exam for Cantonese-speaking students, and the Chinese Proficiency Test HSK (Hanyu Shuiping Kaoshi) for ex-pats students, as well as Mandarin Chinese conversational classes and kids' classes.
To know more about the students' learning outcomes, please visit here