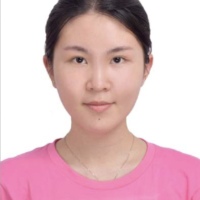 Jessica Yu 余启宁
Mandarin Teacher
Jessica Yu is a passionate and professional Mandarin Chinese teacher at Nihao Language Education in Hong Kong.
She primarily teaches Mandarin Courses to ex-pats. She is very skillful and patient in the teaching Conversational Mandarin Chinese Course and Chinese exam course, especially the Chinese HSK exam preparation course (Hànyǔ shuǐpíng kǎoshì 汉语水平考试, the PSC exam (Putonghua Shuiping Ceshi). She got the National Putonghua Proficiency Test Level 1-A. After graduating from The Hong Kong Polytechnic University, she majored in Teaching Chinese as a Foreign Language and has been teaching a wide range of non-Chinese students, from Conversational Mandarin Chinese, Business Mandarin, to HSK (Chinese Proficiency Test) courses.
She is proficient at teaching Mandarin in plain English and adding cultural elements to her classes. She is assisting in compiling the online Mandarin course exercises. To know more about the students' learning outcomes, please visit here
To book a class with her please click here.