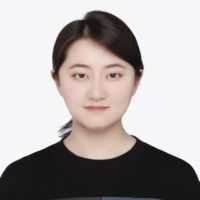 Vivian Yang 楊榕
Mandarin teacher
Vivian Yang is an energetic Chinese teacher at Nihao Langauge Education in Hong Kong. She is very creative at in teaching Mandarin.
She graduated from The Hong Kong Polytechnic University, with a Master's Degree in teaching Chinese as a second language in the Chinese department. She has her CTCSOL, the Certificate for Teachers of Chinese to Speakers of Other Language, and the National Putonghua Proficiency Test Grade One of Category One.
She has creative teaching methods for teaching kids in our Junior Chinese Program. Students and their parents love her classes very much. In addition to teaching classes, she is in charge of compiling tailor-made teaching material for the Junior Mandarin Chinese Program. She has received unanimous praise from both parents and students.
To know more about the students' learning outcomes, please visit here
To book a class with her please click here.