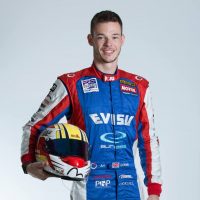 Dan | DW 賽車手
English
"My Mandarin learning experience with Nihao Language Education has been nothing but positive! At the beginning of my first Mandarin trial lesson I was told that I will learn 10 sentences – and come to the end I knew 16 Chinese sentences – and since then they continually surpass my expectations. The Mandarin learning methods employed are unique, fun, and ensure that I learn Mandarin in the quickest way possible. My 2.5-hour Mandarin lesson flies by as if it was only 1 hour and I've managed to communicate on a daily basis in China from my first visit.
I have just finished my second Mandarin lesson for the week, recapping the last 8 lessons in my textbook and then learning how to book a plane ticket with a travel agent. There are some parts of the language which are easier than Spanish (which I learned at school) – for example, you do not need to change the verb depending on the tense – which makes learning them significantly easier! There are some set rules which you have to think of before answering, for example, you have to state the time of the action (i.e. next week) before stating the action itself, but once you get used to this it isn't too bad.
I am focussing 80% of my effort on learning the Pinyin, but Chinese characters are very interesting to learn and write, although they are very challenging! There is even a set order that you have to do the strokes in order to make the character.
The Mandarin learning experience with Nihao is positive. Thankfully, the lessons are really enjoyable and done in such a way that advances my learning quickly and efficiently, so much so that the time flies by!
My experience with Nihao Language Education has been nothing but positive! If you would like to learn Mandarin or Cantonese in an enjoyable and effective manner, please contact Alice by clicking the link below or contact me to introduce you! Nihao education comes with the highest recommendation!"