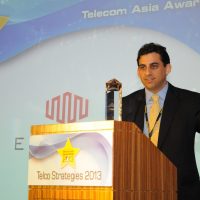 Andy | Equinix 易昆尼克斯股份有限公司
American
"We chose the Nihao Language Education program on the recommendation of one of my colleagues. After a short introductory lesson, my wife and I both felt it was the right program for us.
The teacher is excellent, friendly, patient, encouraging, and persistent.
The program is well organized, well thought through lesson plans, a pragmatic pace, and a good combination of in-class lesson time speaking with the instructor and at-home work and some social media to remind us of basics.
Nihao Language Education is flexible and affordable and given our heavy travel schedule has been accommodating our need to move lessons around.
It is an excellent program. It's also fun and brings us back to our college days when we studied other languages and we often leave classes with smiles on our faces."