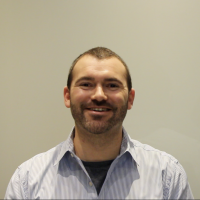 Jason
American
"I've been studying Mandarin Chinese at Nihao Language Education for one year. I am very encouraged to see the progress I made in Mandarin Chinese. In the beginning, I studied by myself, I spent lots of time but found I didn't learn that much. Finally, I made the decision to find a Mandarin teacher. This was really the best decision I have ever made.
I came across Nihao Language Education. My Mandarin teacher is awesome. She is really experienced and patient, really helps me a lot in learning pronunciation, remembering vocabulary, and understanding Chinese culture.
For something scary like Mandarin has four basic tones and a neutral tone, and many things are different from the English language. But I have an amazing teacher at Nihao Language Education, and the study materials are well organized, which makes me eager to learn Mandarin.
I am very encouraged to see the progress I made in Mandarin Chinese in the short time I've been in Hong Kong. I am really thankful that I got a good Chinese teacher at Nihao, and I am very happy to learn Mandarin at Nihao Language Education. I will continue to learn Mandarin, and I highly recommend Nihao Language Education to you."