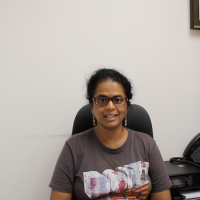 Malini
Indian
"I was referred to Nihao Language Education by my best friend. The teachers at Nihao are really amazing.
I had learned Mandarin before at another language center, I was never corrected when I made mistakes in my tones and sentence orders at another language center. I didn't even know there is a Half Third Tone and the basic Chinese sentence order should be [Subject+When+Where+How+Action], which I learned at Nihao Language Education.
Nihao Language Education has formulated rules for pretty much everything in the Mandarin course, so I found it's very logical the way they teach Mandarin. The other thing that I really enjoy doing is every week I am amazed that I am speaking more and more Mandarin especially when the class is going on, I made to narrate stories in Mandarin, which I didn't think that I could do it before when I started to study Mandarin. I feel I have improved a lot, I am so happy to study at Nihao Language Education.
If you want to learn Mandarin in a correct and efficient way, I highly recommend Nihao Language Education!"