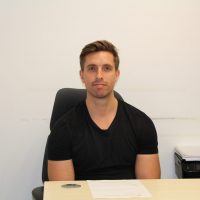 Paul
English
"I've been here for 3 years, and this is my second Mandarin course at NIHAO. I found my Chinese made great progress during these three years.
I have already passed the HSK Level Three, and now I am preparing the HSK Level Four. What this allows me to do is to travel to China and speak the authentic language with Chinese, which is very helpful.
And the classes at NIHAO are tailor-made for me, so not only do I study the HSK also I've been leaning the Chinese culture.
I like the flexibility of the classes, they suit my schedule, so if I have a business trip, I can easily change it.
My teacher is very passionate, patient, and responsive. This is a very good, positive learning experience and I will definitely recommend NIHAO Language Education."