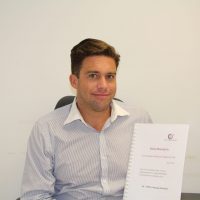 Scott | Brasco Packaging Solutions
Australian
"I enjoy my Mandarin lessons a lot at Nihao Language Education.
The Mandarin materials at Nihao Language Education are well structured, organized and they make my learning faster and easier. And my Mandarin teacher is very understanding, very patient, and makes my lessons enjoyable.
The learning environment is good. I can focus on my lessons quickly.
Besides classes, there are additional materials, handouts, and homework for me. I like these exercises very much.
I highly recommend Nihao Language Education to my friends and colleagues, and I look forward to more lessons."