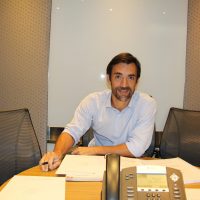 Thomas
French
"I have been taking Mandarin lessons with Nihao Language Education for one year and a half. What I most like are their creative teaching methods and teachers.
Teachers at Nihao Language Education are experienced, passionate, and patient. I also like the flexibility of the course and the learning materials.
The materials cover all aspects of Chinese, which makes me not only practice my oral Chinese, and characters but also know more about Chinese culture.
I am lucky to study at Nihao Language Education, and I really enjoy my lessons and will continue to study Mandarin. I strongly recommend Nihao Language Education to everyone!"