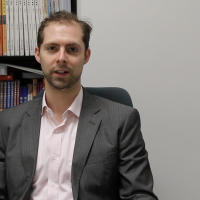 Xavier
French
"I started the Nihao Mandarin Program because my wife is Chinese. I did it three times per week.
The classes are so well-organized, the homework my teacher gave me is really tailor-made.
I am very surprised how the lessons are set up, basically, in every lesson, you are learning how to interact with other people on daily topics, introducing others, ordering food and drinks, talking with a taxi driver, buying stuff in China. Everything will be very useful if you are in China.
I really like the Nihao conversational teaching method. Instead of boring repetition, I was taught to learn Mandarin through conversations, I can remember new vocabularies easily in this way, topics in the tailor-made materials are very interesting and practical.
I would highly recommend the NIHAO Mandarin course. As a complete Beginner, the NIHAO course is really approachable and very well set up."