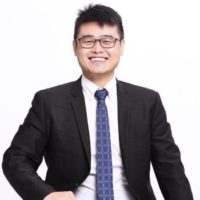 David Wang 王印飞
Mandarin Teacher
David Wang is an experienced Chinese teacher at Nihao Language Education in Hong Kong. He graduated from The City University of Hong Kong. He has a Master's Degree in linguistics, teaching English as a foreign language. Based on his solid English background, he knows how to teach a second language. He is passionate about teaching Chinese as a foreign language.
He has a CTCSOL, the Certificate for Teachers of Chinese to Speakers of Other Languages, and the National Putonghua Proficiency Test Grade One of Category One.
He is skilled at teaching Industry-Specific Mandarin, Function-Specific, and Skill-Specific. He is good at providing Solutions-Business Communication Solutions, with a proactive approach.
To know more about the student's learning outcomes, please click here
To book a class with her please click here.