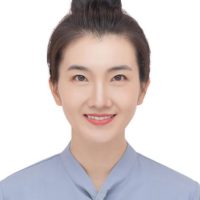 Echo Wang 王靜
Mandarin Teacher
Echo Wang is a passionate Mandarin Chinese teacher at Nihao Language Education in Hong Kong.
She graduated from The Education University of Hong Kong. Her Master's Degree major is in Chinese Language and Literature. She loves teaching Chinese as a second language very much, especially to ex-pats and Cantonese speakers students.
She has a CTCSOL, the Certificate for Teachers of Chinese to Speakers of Other Language, and the National Putonghua Proficiency Test Grade One of Category One.
Besides teaching Mandarin courses, she is also compiling tailor-made teaching materials, including class handouts, Chinese characters' flashcards, and tailor-made interesting stories for students, and developing creative methods for teaching Cantonese.
To know more about the students' learning outcomes, please click here
To book a class with her please click here.