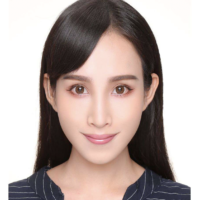 Mei Cho 卓枚均
Mandarin Teacher
Mei Cho is an experienced and passionate Mandarin teacher at Nihao Language Education. She graduated from Fu Jen Catholic University in Taiwan, and she has taught Mandarin for five years in Taipei, Taiwan. She has her CTCSOL, the Certificate for Teachers of Chinese to Speakers of Other Language, and the National Putonghua Proficiency Test Grade One of Category One.
During her five years of teaching experience, she has taught a wide range of non-Chinese students. She is skillful in teaching ex-pats Conversational Mandarin, HSK tests, and Mandarin in Finance.
She is good at teaching Mandarin in plain English and adding cultural elements to her classes. 
To know more about the students' learning outcomes, please visit here
To book a class with her please click here.