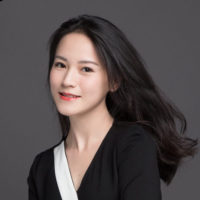 Milki Cheung 張盈
Cantonese Teacher
Milki Cheung is an experienced Cantonese teacher at Nihao Language Education in Hong Kong. She has graduated from The Hong Kong Polytechnic University. Her major in her Master's Degree was Chinese literature. She got CTCSOL, the Certificate for Teachers of Chinese to Speakers of Other Language, and the National Putonghua Proficiency Test Grade One of the Category One.
During her 10 year career, she has taught a range of non-Chinese speakers from professionals, middle and upper managers, directors, CEOs, and corporate groups. She loves teaching Cantonese as a second language, especially to ex-pats. Students enjoy her fun classes very much.
Besides teaching students, she also assists in compiling our teaching materials, including class handouts, Chinese characters' flashcards, and tailor-made interesting stories for students, and developing creative methods in her teaching.
To know more about the students' learning outcomes, please click here